Posts for: March, 2018
By Maple Drive Dentistry
March 30, 2018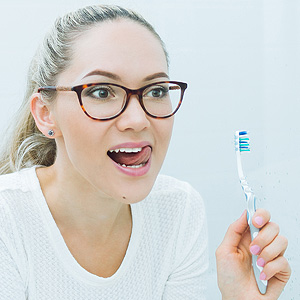 The arrival of spring often serves as inspiration to clean house and create an environment that's bright and fresh. Here at the dental office, we can do the same for your mouth as well! Having clean teeth, healthy gums and fresh breath helps you look and feel your best. Here are some ways we can help you freshen up your smile:
Dental Exam. The best place to start is with a dental exam. Finding and treating tooth decay in its earliest stages will help you avoid more costly and invasive dental treatments later on. It could even save a tooth that might otherwise be lost! Plus, oral cancer screenings are important for everyone—even young, non-smokers. Regular dental exams also give you a chance to bring up any issues you may be concerned about, and to ask for pointers on hygiene.
Professional Cleaning. Having a good oral hygiene routine at home goes a long way towards keeping your mouth healthy. But routine professional cleanings are still very important. Your dental hygienist uses specially designed tools to reach into places where your brush and floss can't, and remove disease-causing dental plaque and tartar. A polishing provides the finishing touch for a squeaky-clean feeling.
Teeth Whitening. Teeth tend to get duller with age; that's why teeth whitening treatments can give you a more youthful appearance. Bleaching your teeth is safest when supervised by a dental professional. We recommend two methods: either a professional treatment at the dental office, or a take-home kit we can provide, which includes custom-fitted bleaching trays. The first way will give you the fastest results, while the second is more economical.
Smile Makeover. Sometimes whitening alone is not enough to fix what's keeping you from flashing a big, bright smile. For example, maybe your teeth aren't straight, or they have been worn down over the years. Perhaps a tooth is chipped or is missing entirely. Or maybe there are multiple cosmetic issues. If this is the case, we can help you figure out what's really bothering you about your teeth and how you can achieve the smile of your dreams.
If you have questions about oral hygiene or cosmetic dentistry, please contact us or schedule a consultation. You can learn more by reading the Dear Doctor magazine article "Daily Oral Hygiene."
By Maple Drive Dentistry
March 15, 2018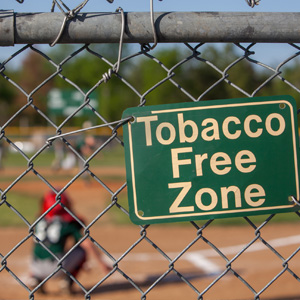 Spring means different things to different people—but to baseball fans, it means just one thing: the start of another thrilling season. All 30 Major League Baseball teams begin play this month, delighting fans from Toronto to Texas and everywhere in between.
The boys of spring carry on an age-old tradition—yet baseball is also changing with the times. Cigarette smoking has been banned at most ballparks for years; smokeless tobacco is next. About half of the MLB venues now prohibit tobacco of any kind, including "snuff" and "dip." What's more, a recent contract agreement bars new Major League players from using smokeless tobacco anywhere.
Why all the fuss? Because tobacco isn't safe to use in any form. People who use smokeless tobacco get just as much highly addictive nicotine as cigarette smokers. Plus, they get a mouthful of chemicals that are known to cause cancer. This puts them at higher risk for oral cancer, cancer of the esophagus, pancreatic cancer and other diseases.
A number of renowned ballplayers like Babe Ruth, Curt Flood and Bill Tuttle died of oral cancer. The death of Hall of Famer Tony Gwinn in 2014 focused attention on tobacco use in baseball, and helped lead to the ban. Gwynn was convinced that his addiction to smokeless tobacco led to his getting oral cancer.
Yet tobacco isn't the only cause of oral cancer. In fact, the disease is becoming more common in young people who do not smoke. That's one more reason why it's so important for people of all ages to keep to a regular schedule of routine dental exams. These visits offer a great opportunity to detect oral cancer in its earliest, most treatable stages.
So as you watch your favorite team, take a tip from the professional athletes' playbook. If you don't use tobacco, don't start. If you do, now is a good time to quit. For help and support, call an expert at 1-800-QUIT-NOW or visit smokefree.gov.
If you have any questions about oral cancer, please contact us or schedule an appointment for a consultation. You can also learn more by reading the Dear Doctor magazine article "Diet and Prevention of Oral Cancer."