Posts for: October, 2021
By Maple Drive Dentistry
October 19, 2021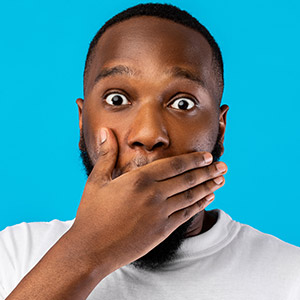 Some things in life are almost guaranteed to make you go, "Uh, oh"—your car won't start, your a/c goes out, or, worse yet, you get an unexpected letter from the IRS.
Here's another: One of your teeth is loose. And, if you don't act quickly, that loose tooth may soon become a lost tooth.
But first, we need to find out why it's loose. It's usually due to one of two types of injury related to your bite. One type is called primary occlusal trauma. This results from your teeth encountering higher than normal biting forces. This often happens if you habitually gnash or grind your teeth together outside of normal functions like eating or speaking.
The other type is secondary occlusal trauma. In this case, the supporting gum tissues and bone have been weakened or lost by disease, with the gum tissues possibly becoming detached. Without this support, even normal biting forces could loosen a tooth.
Our treatment approach for a loose tooth may differ depending on which of these is the cause. For primary occlusal trauma, we want to reduce the biting forces that have contributed to loosening the tooth. One way to do this is to create a mouthguard that when worn prevents teeth from making solid contact during grinding episodes.
For secondary trauma, we want to first focus on treating any gum disease responsible for weakening the gum tissues. Once we have it under control, the gums and bone tissues can heal and possibly regain and strengthen their attachment with the tooth.
At the same time, we may also need to stabilize a loose tooth to prevent its loss. This usually involves splinting, whereby we use neighboring healthy teeth to support the loose tooth. One way to do this is to attach a metal strip across the backs of the loose tooth and its more stable neighbors, or by way of a channel cut through the top biting surfaces of the teeth.
If a loose tooth regains its attachment with the gums and bone, it may stabilize and any splinting can be removed. If not, splinting may become a permanent solution. Either way, prompt treatment can help us save your loose tooth.
If you would like more information on treating loose teeth, please contact us or schedule an appointment for a consultation. You can also learn more about this topic by reading the Dear Doctor magazine article "Loose Teeth: Biting Forces Can Loosen Teeth."
By Maple Drive Dentistry
October 09, 2021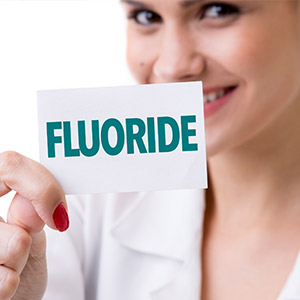 When it comes to helping your child avoid tooth decay, it's all hands on deck. Tooth decay can not only harm their current set of primary teeth, but the loss of even one tooth could lead to bite problems later on.
And, even if you're doing all the right things—daily brushing and flossing, limiting sugar consumption and regular dental visits—your child might still develop cavities. If so, it may be necessary to add a boost of prevention with topical fluoride applied by your dentist.
With its enamel-strengthening properties, fluoride plays an important role in dental disease prevention. For decades, manufacturers have added fluoride to toothpaste. And, many water utilities now add tiny amounts of fluoride to their drinking supply.
According to a number of studies, these fluoride applications are effective weapons against tooth decay. But direct applications of fluoride to tooth surfaces can provide even greater benefit to children with a higher susceptibility for decay.
Topical fluoride is usually applied by means of a gel, foam or varnish. In varnish form, it's brushed on the teeth, while dentists apply the foam solution within a tray fitted around the teeth. The gel application can be administered by either method.
Although these topical applications use a higher concentration of fluoride than you find in toothpaste, it poses no serious danger to a child's health. But because high doses of fluoride can lead to staining, topical applications are only administered periodically during childhood.
The only short-term health concern is if the child accidentally swallows some of the mixture during application. This can cause symptoms like an upset stomach, vomiting or headache. Dentists, however, take a number of precautions to prevent accidental ingestion in order to avoid these unpleasant side effects.
The benefits, though, appear to well outweigh this minor risk. In a review of several scientific studies involving nearly 10,000 children, there was an average 28% reduction in decayed, missing or filled teeth in those children that underwent topical fluoride treatments.
If you want to know more about topical fluoride treatments and whether they can help your child avoid tooth decay, talk to your dentist. This fluoride booster could help further protect them from this destructive dental disease.
If you would like more information on helping your child avoid tooth decay, please contact us or schedule an appointment for a consultation. You can also learn more about this topic by reading the Dear Doctor magazine article "Fluoride Gels Reduce Decay."