Posts for tag: lingual braces
By Maple Drive Dentistry
September 11, 2020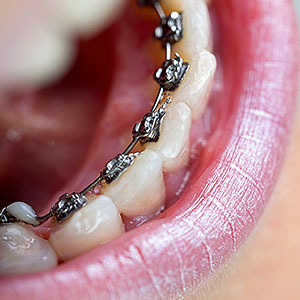 If you've decided to straighten your teeth, you've made a wise choice for both your dental health and your smile. Now you may be facing another decision—which method to use for bite correction.
Not too long ago people had only one choice—traditional braces all the way. But that changed with the introduction of clear aligners, a series of removable plastic trays worn one after the other to realign teeth. In all but a few situations, clear aligners accomplish the same outcome as braces but without the conspicuous appearance and, thanks to their removability, difficulty in brushing and flossing teeth.
And now, a recent innovation in orthodontics could give you a third option—lingual braces. These are braces fixed to the back of teeth adjacent to the tongue (hence the term "lingual"), rather than on the front as with traditional braces. They essentially perform the same action, only instead of "pushing" teeth like traditional braces, they "pull" the teeth to the target positions. Lingual braces may also ease certain disadvantages people find with traditional braces or clear aligners.
If you're into martial arts, for instance, you may encounter blows to the face that increase your injury risk while wearing traditional braces. Likewise, if you're highly social, clear aligners can be a hassle to take out and keep up with if you're frequently eating in public. Lingual braces answer both types of issues: They won't damage your lips or gums in the case of blunt force facial contact; and they remain out of sight, out of mind in social situations.
Before considering lingual braces, though, keep in mind that they may cost 15-35 percent more than traditional braces. They also take time for some people to get used to because of how they feel to the tongue. And, they're not yet as widely available as traditional braces, although the number of orthodontists who have received training in the new method is increasing.
If you'd like to know more about lingual braces and whether they're right for you, speak to your dentist or orthodontist. You may find that this new option for improving your dental health and your smile fits your lifestyle.
If you would like more information on lingual braces, please contact us or schedule an appointment for a consultation. You can also learn more about this topic by reading the Dear Doctor magazine article "Lingual Braces: A Truly Invisible Way to Straighten Teeth."
By Maple Drive Dentistry
March 25, 2020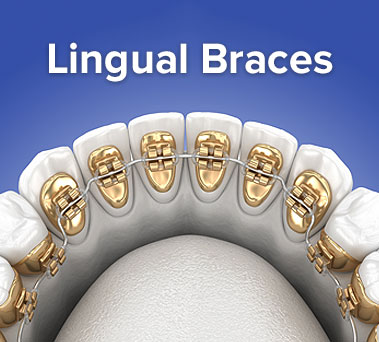 Orthodontic braces are a familiar sight, especially among tweens and teens: metal brackets and wires attached to the front of the teeth for all to see. Now imagine the opposite: much the same hardware, but now positioned out of sight on the back of the teeth.
It's not your imagination: It's the latest development in orthodontic technology called lingual braces. Developed simultaneously by two orthodontists in Japan and Beverly Hills, these appliances are placed on the tongue or "lingual" side of the teeth rather than the traditional labial or "lip-side."
Generally, lingual braces can correct any bite problem labial braces can. The difference lies in how each method does its job: Traditional braces exert pressure or "push" against the teeth, while lingual braces "pull" the teeth into better alignment.
So, why choose lingual over labial? For one, they're "invisible" to others: all the hardware is on the backside of the teeth, out of sight. They're also not as readily exposed to blunt force facial trauma, which can damage traditional braces (a driving impetus for the Japanese doctor to develop them for his martial arts patients, and his American counterpart for a law enforcement patient working in a rough area).
Patients may also prefer lingual braces over removable clear aligners, another popular tooth-movement option. Fixed lingual braces achieve the same quality of "invisibility" as removable aligners, but without the inconvenience of removing them as patients must with aligners for eating, snacking or cleaning.
They can, however, be costly, running 15-35% more than labial braces. Patients may also have difficulty adjusting to them because they can affect speech and tongue comfort. However, any discomfort and initial regret with choosing lingual braces tends to fade as most patients grow more accustomed to them after a week or so.
There's one other "perk" to lingual braces—unlike patients with traditional braces who have to wait for their removal to see the finished bite correction, patients with lingual braces get an unobstructed view of their progress all during wear. That can definitely boost morale during the long treatment period!
Lingual braces haven't been around long, so not every orthodontist offers them. But the list is growing, and there soon may be a provider near you for this new teeth-straightening alternative.
If you would like more information on lingual braces, please contact us or schedule an appointment for a consultation. You can also learn more about this topic by reading the Dear Doctor magazine article "Lingual Braces: A Truly Invisible Way to Straighten Teeth."
By Maple Drive Dentistry
December 16, 2019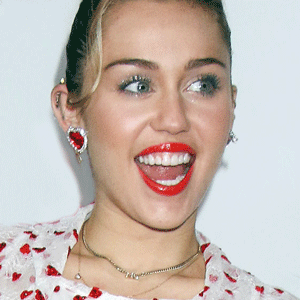 Miley Cyrus's rise to fame began when she was cast in the Disney series Hannah Montana. She played the title character, Hannah Montana, a famous singing star hiding her true identity, ordinary girl, Miley Stewart. In her real life at the time, Miley Cyrus had her own little secret—she was undergoing orthodontic treatment to straighten her smile.
Like many teenagers (as well as many adults), Cyrus's dental bite wasn't in proper alignment. She could have gone the traditional way by straightening her smile with braces fixed to the front of her teeth. It's an effective treatment, but the metallic hardware can overwhelm a person's appearance.
With her various roles in the public spotlight, Cyrus and her family wanted an effective but out-of-sight method for moving her teeth. They chose a relatively new one called lingual braces. Unlike traditional braces, the hardware for lingual braces is fixed on the back of the teeth (or the tongue side, hence the term "lingual").
Lingual braces can correct any bite problem labial ("lip") braces can, just through different mechanics of movement. Its main appeal is that the hardware is hidden behind the teeth, so only you and your orthodontist need know you're wearing braces.
There is also less risk of damage to the mouth or the braces themselves if you're in a sport or profession where you're at high risk for facial blows. And unlike patients with traditional braces, you'll have an unobstructed view of your progress over the course of treatment.
Lingual braces do tend to cost more than traditional braces. Some patients also have difficulty at first with speaking and tongue comfort, though most grow accustomed to the braces within a couple of weeks. Because lingual braces are relatively new, there's been a limited number of orthodontists offering it.
But lingual braces are just one of the ways to straighten teeth. Modern dentistry offers several ways to give you your dream smile. If you have dental problems or would like to improve the look of your smile, please contact us or schedule a consultation, and we can discuss your options. To learn more, read the Dear Doctor magazine articles "Lingual Braces" and "The Magic of Orthodontics."