Dr. Louisa Berman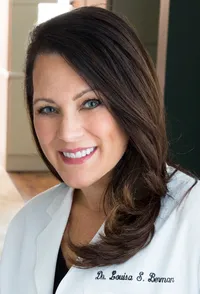 A native of Tuscaloosa, Alabama, Dr. Louisa Berman received her degree from the University of Alabama with a Bachelor of Science Degree and her Doctorate in Dental Medicine from the University of Alabama at Birmingham School of Dentistry.
After winning a cosmetic award in prosthetics while earning her Doctorate, her area of clinical skill and love for cosmetics was realized. She wanted to gain further skills in cosmetics, removable prosthetics and implants. Dr. Berman was accepted into a Prosthodontists program at UAB School of Dentistry (of which only 3 students a year are accepted). She finished her advanced training in prosthodontics in 2001 and moved to Atlanta to practice her specialty.
A Prosthodontist is a dental specialist in the restoration and replacement of teeth who have completed dental school plus three additional years of advanced training and education in an ADA accredited prosthodontic graduate program. Prosthodontists provide an extremely high level of care to patients with missing teeth, or having significant damage to their existing teeth. Prosthodontists are trained in state of the art techniques and procedures for treating many diverse and complex dental conditions and restoring optimum function and esthetics. These include: crowns, bridges, veneers, complete and removable partial dentures, dental implant prosthetics, TMD, jaw joint problems, traumatic injuries to the mouth's structure and teeth, snoring, and continuing care of general dentistry as well.
Dr. Berman is a sustaining member of the American Academy of Cosmetic Dentistry, the American College of Prosthodontists, the Academy of General Dentistry, the American Dental Association, and the Northern District of the Georgia Dental Association. She also is a member of the Hinman Dental Society, Alpha Omega Dental Fraternity, and the American Association of Women Dentists.
Dr. Berman taught at the UAB School of Dentistry in both clinical and didactic aspects in the fixed prosthodontics department. She has also lectured to local study clubs in Atlanta, as well as presenting nationally at American Academy of Cosmetic Dentistry's Annual meetings. She is the past President of the Georgia Academy of Cosmetic Dentistry; an affiliate of the American Academy of Cosmetic Dentistry and was recently inducted as a Fellow in to the Pierre Fauchard Academy.
Dr. Berman volunteers as a Girl Scout Troop leader, with the Junior League of Atlanta, and with the Give Back A Smile charity program.
In her free time, Dr. Berman loves attending Alabama football games and spending time with her husband, Tristan and their two children; Adelyn and Bennett.
Dr. Katie Plaisance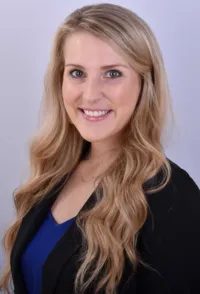 Dr. Katie Plaisance is a Georgia native who grew up in Woodstock, Georgia and currently lives in Sandy Springs. She attended the University of Georgia, where she received her Bachelor of Science in Microbiology with a minor in Nutrition Science. After college, she attended the Dental College of Georgia in Augusta where she received her Doctorate of Dental Medicine degree.

Dr. Plaisance then completed additional training at the Dental College of Georgia in the General Practice Residency Program. Her residency allowed her to further develop her ability to provide comprehensive dental care to all of her patients. Her program provided advanced clinical experience in restorative dentistry, surgical extractions, implant placement and restorations, periodontal surgeries, children's dentistry, oral and IV sedation, and root canal therapy.
With her skills, our Doctors are able to take care of all your needs from cosmetics to surgery, and eliminate the need in many instances to go to other specialists. In addition, we can shorten your wait times in the office and accommodate dental emergencies more timely.
Improving a patient's health and confidence through dental work is one of Dr Plaisance's favorite aspects about being a dentist. She strongly believes that to excel in dentistry you have to have more than just good clinical skills; you must be respectful, trustworthy, and understanding too. Dentistry discussions are common in her household- as she is married to one. She and her husband, Chas are both native Atlantans and have a newborn baby, Aiden and two "first born" fur babies. Their family loves the outdoors, and you may find them at a Georgia football game, or rooting on the Braves.